Hill Country Overhead Door in Boerne, TX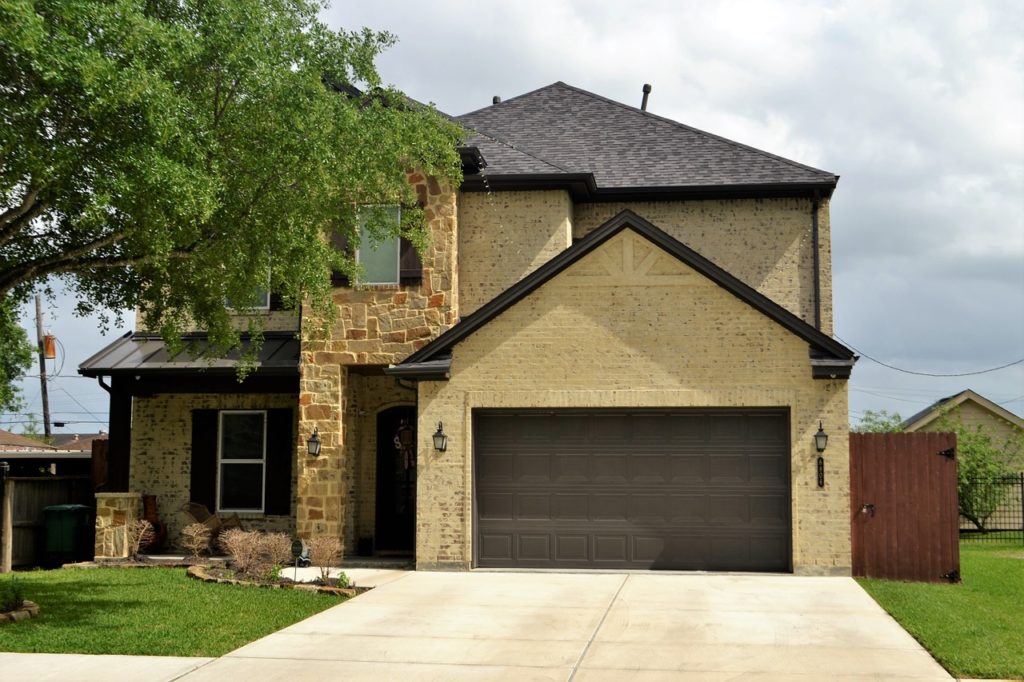 Boerne's Garage Door Pros
The style of Hill Country's architecture has always been classic with amazing flair. That's why our customers are always happy to see our collection of overhead doors in Boerne. Get the most beautiful and durable garage doors from us at an affordable price. Visit our garage door showroom in Boerne and begin finding the perfect choice today!
24/7 Emergency Garage Door Repair in Boerne, TX
Our garage door services will prevent severe issues from occurring at the worst of times. A malfunctioning garage door can make you late to work or leave your vehicle stuck outside to endure severe weather.
When this happens, you need a fast and reliable garage door service to get the job done right. We know that a garage door doesn't need fixing later, it needs fixing as soon as possible.
Our repair specialists are available 24/7 to fix any garage door issue. Hill Country Overhead Door's ultimate goal is to provide the best service that your garage door deserves. We're excited to get your garage door repaired back to peak condition. Contact our team of reliable and dedicated technicians today!
Broken Spring Repair, Garage Door Openers, & More
For Residential and Commercial Overhead Doors
Repairing a broken spring yourself can be frustrating, and even dangerous, if serviced incorrectly. Our technicians come with the best equipment to handle any problem with your garage door. We'll get your broken spring back in working condition, to make sure your garage door stays safe for you and your family.
A broken garage door opener can keep you from easily entering and leaving your garage, causing frustration and safety concerns. That's where we come in. We work with every garage door opener brand including Chamberlain and Brinks.
Our expert technicians will repair your garage door opener in no time. Also, we're very adamant about educating our customers about their garage door. During our inspection, we'll let you know how your garage door is performing in key areas. Call the pros at Hill Country Overhead Door for the best 24/7 garage door repair service.
Friendly and Knowledgeable Customer Service
Our appreciation for garage doors helps us provide you the best customer experience. If you're looking for a garage door repair or replacement service, we have the expertise to help. Enjoy friendly and reliable garage door service from Hill Country Overhead Door at any time!
Schedule Online or Call Today for a FREE, Detailed In-Home Estimate!
Expect only the best from the most reliable garage door service company in Boerne. Get started with a free in-home estimate by scheduling online or calling us today. We'll arrive at your home for a thorough consultation to address your concerns to bring the solution you need. For repair, installation, and replacements, get started with a free assessment and no strings attached!
Address: 37415 IH-10 West, Boerne, TX 78006
Phone: 830-249-3649
Your feedback is very important to us. If we recently provided you with service, please fill out the form to the right, and let us know how we did! We want to always be improving on our customer service strategies.
In addition to the form on the right, you can also leave us a review using the platforms below.
Boerne Garage Door Reviews
Excellent service. Very knowledgeable. Fixed the problem.

Luke S. Boerne, TX
I like to give them 10 Star if I could. This morning Corey Friar came with his associate, fix and adjust our old commercial roll-up garage door, great price too, this guy has the best attitude you ever seen. Thank you guys for a awesome job. Tony Phantom Motorcycle Shop
Tony Vaziri
19:47 05 Mar 20
These folks show how a service business should operate. Timely phone response, techs showed up on time, were in uniform in a branded vehicle, introduced themselves and got to work quickly. I thought we needed a new door opener, and Roddy quickly realized what our issue was and fixed it right away, no new opener needed. Rest of work was performed well and they answered all my questions. Completely impressed.
Chris Copeland
14:19 20 Feb 20
Corey and his assistant (sorry I can't remember his name) installed our beautiful garage door quickly and efficiently. What a difference from our old one! You cant even hear it opening from inside the house. We compared prices with other businesses in and around Boerne and San Antonio, and these guys were the best deal. Great product and great service!
Lynnese Graves
02:09 17 Feb 20
We contacted Overhead Door to replace our old and worn out wood garage door. They followed up immediately and scheduled an installation within 48 hours. Roddy and George arrived as scheduled, removed the old door and installed the new door within 2 hours. Their work was spot-on, the door looks great and functions beautifully, and the pricing was fair. They even did some extra work to complete the job that they didn't charge for, and left the area cleaner than before they arrived. Both Roddy and George were great to work with and I highly recommend Overhead Door for your overhead door needs.
Jamee Jorgensen
15:11 31 Dec 19
Roddy is wonderful! He and his partner are fast, and do a fantastic job! I recommend these guys! We have bought 4 new garage doors and have had our rental home garage door repaired. They do a fantastic job. Suzie Umbel
Suzie Umbel
13:13 17 Dec 19
Prompt service. Came out within 45 minutes of my call. Roddy Rodriguez was my service technician. He identified the issue quickly and provided options to replace. Once new equipment was installed, he provided step by step explanation of the new system. Very friendly. Highly recommended!
berrythorn .
22:54 13 Nov 19
Our HOA had a homeowner with an older model commerical garage door opener that had been installed back in the 1990's. Four other companies had come out and been unable to get it working again after we had installed new garage doors in the complex. Chad from the office sent out a very rugged looking cowboy named David who spent about an hour and a half with it and was able to get it working perfectly and fix both remotes!!! Everything about my experience was A+. Communication A+ Honesty A+ Timelines A+ Professionalism A+ Customer Service A+ Price A+ All of my future business for garge door related issues will be with this company!
Brian Greening
19:55 12 Apr 17
They are experts in the industry with so many types & styles of garage doors. They truly put their customers first.
J. T. Sampson
17:46 14 Aug 15